Independent Electrical Contractors (IEC) is made up of many of the premier firms in the industry, guided by principles of integrity, excellence, and collaboration. Members are provided programs and benefits dedicated to the success and advancement of the independent electrical and systems contractor along with world class apprenticeship and training programs.
Electrical Apprentice Training in Columbus for Central Ohio and Beyond
Learn the right skills for the job when you turn to IEC Central Ohio. Our electrical program in Columbus offers a variety of training opportunities to those wishing to enter the electrical trade through apprenticeship. As part of the IEC electrical apprenticeship, students will gain valuable skills while receiving training from certified professionals. Speak with us today to register for our programs and learn more about your options.
Earn respectable wages while learning the skills of an electrician. IEC Central Ohio Electrical Apprenticeship Program uses on-the-job training and technical classroom instruction to move from helper to certified electrician within four years. All  electrical apprenticeship training is certified by the U.S. Department of Labor and State of Ohio Office of Apprenticeship. Students receive nationally recognized credentials as a journeyman electrician upon completion of the program.
The IEC Electrical Apprenticeship offers an exciting and unique training experience giving those who participate a competitive advantage in the job market, while building self-confidence. Quality educational services are gained and job referrals to member contractors and opportunities to secure your future in the electrical industry.
Opportunity to interview for employment with your choice of over/up to 70 electrical contractor employers who are members of the Association of Independent Electrical Contractors in Central Ohio.
The Independent Electrical Contractors of Central Ohio (founded as The Associated Electrical Contractors of Central Ohio) is a non-profit organization, founded in 1948 to unite area electrical contractors to uphold the merit shop concept of free enterprise. The National Trade Association of Independent Electrical Contractors – IEC – is made up of more than 3500 merit shop electrical and systems contractors with over 50 chapters nationwide and growing. IEC is dedicated to promoting the common interests of those engaging in the business of electrical and communications construction.
IEC Central Ohio has many participating members, electrical contacting companies, throughout the area and beyond, large and small. IEC Central Ohio, provides professional educational opportunities to electrical contractors, journeymen and apprentices.
Top Training for Electrical Contractors
In addition to our world class apprenticeship program, IEC offers recertification courses recognized and approved by OCILB, ESI, and the Commonwealth of Kentucky. Contact us at the IEC Training Center in Columbus Ohio to register for courses. IEC Central Ohio provides education for the electrical trade throughout Central Ohio and beyond.
Contact us in Columbus, Ohio, to register for training with our electrician school. Our IEC electrical apprenticeship is available for participants throughout Central Ohio and surrounding areas.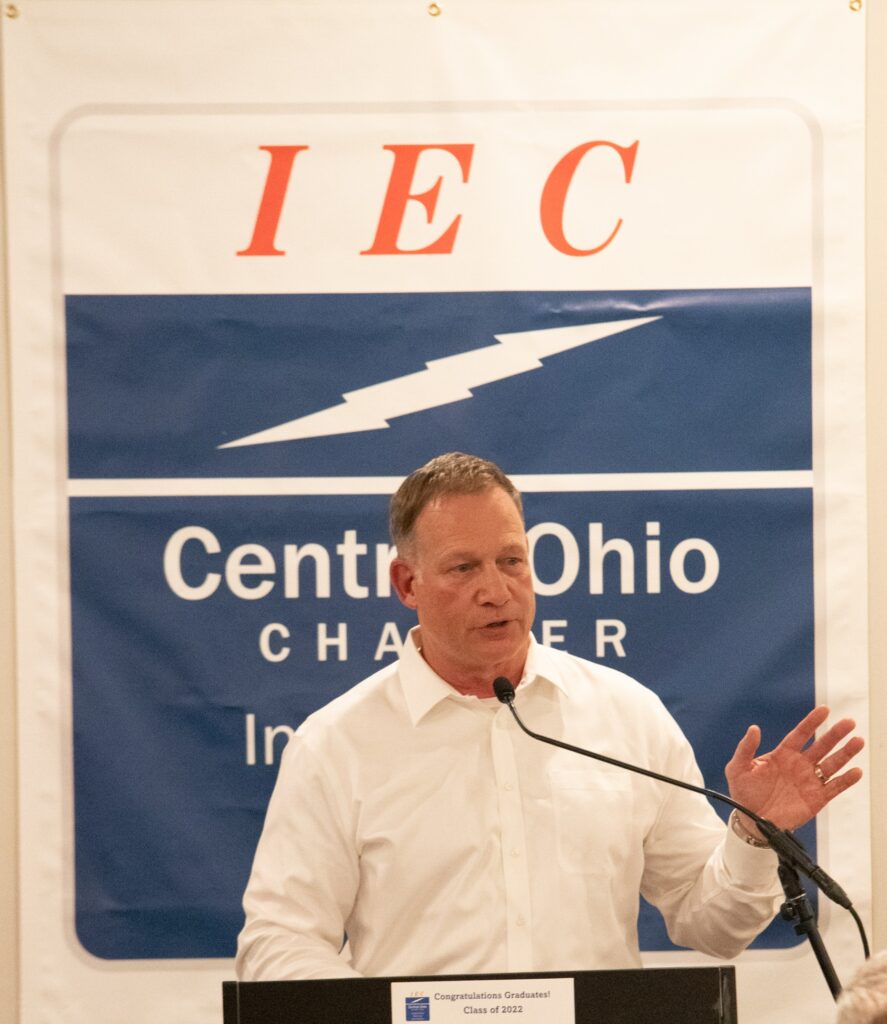 Our Mission
To provide programs and activities designed to promote harmony, understanding, and unity among Electrical Contractors of Central Ohio, to provide opportunities for quality education and training and to uphold practices and principles that protect our rightful heritage of free enterprise.